About Us.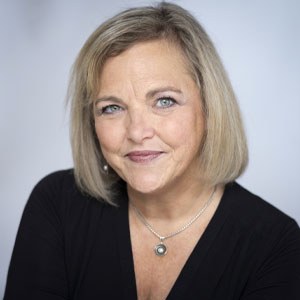 Jen Schmits Thomas, APR
An award-winning communicator and recognized leader in Central Indiana's public relations community, Jen has helped clients including small non-profits, major corporations and government entities tell their stories and get the results they need.
Jen started JTPR in 2006 and within 12 months was turning away work, so she recruited her husband to join the firm. Today, the duo works for a variety of clients that include nonprofits, government agencies and corporations. The question she is most likely to ask clients is, "What are you trying to make happen?"
Jen caught the entrepreneurial bug after working for one of the state's largest PR firms, which she helped grow from two employees to 27 over 11 years. She ventured out on her own in order to have greater control over the type of work she engages in. While she has provided a variety of communications services, her strengths include communications strategy and planning, community relations, writing and media relations. She is accredited in public relations (APR) from the Public Relations Society of America and a graduate of the Stanley K. Lacy Leadership Series (SKL Class XIX). Her media relations workshops and public speaking gigs feature entertaining and instructive stories and receive rave reviews.
After graduating from IU Bloomington with journalism and German degrees, she moved to Indianapolis and worked for an organization that promoted the city to national media. She remains a civic cheerleader who is often called on to participate on boards, speak, provide counsel and mentor young professionals. 

John B. Thomas
With a background as an award-wining journalist and corporate communicator, John knows how to craft a story and use it to spur audiences into action. This combination of skills has helped clients raise money, attract customers, promote causes, strengthen teams and more.

John joined JTPR in 2008, a year after his wife, Jen, formed the company. Today, Jen and John offer a one-two punch that helps nonprofits, government agencies, corporations and others get the results they need. 
John came to JTPR from one of the state's largest PR firms, where he worked as a writer, strategist and advisor. Previously, he had served as Director of Internal Communications for Emmis Communications and as a writer and editor with Indianapolis Monthly and the Indianapolis Business Journal. 
With John, clients say they get …
a translator who can take complicated corporate- or academic-speak and transform it into words understood by general audiences.
a writer who can shape complex information into concise messages. 
a craftsman who can take the ideas of others and form them into op-eds, speeches, letters and other written pieces that make messages clear while actually sounding like they were written by the client.
a jack-of-all-trades who has written everything from speeches, annual reports and op-eds to ads, social media posts and Web copy.
a clever wordsmith who can deliver powerful statements when that's what's needed, fun when fun is wanted, emotion when it will deliver the right punch, and smart-aleck remarks at any moment. 
a skilled meeting facilitator who knows how to engage a group, draw out information and guide conversation in order to arrive at an objective.
In short, with John you get an experienced communicator who offers ghostwriting for executives and leaders, advising on media opportunities and problems, internal and HR communications, and, in all forms, the right words at the right time. 
John graduated from Indiana University with English and theater degrees and worked for a while in Washington, D.C., before returning to his home state. He is an elected lay leader at Tabernacle Presbyterian Church and an avid cyclist.