Depicting an evolution
Posted February 15, 2018
Inside JTPR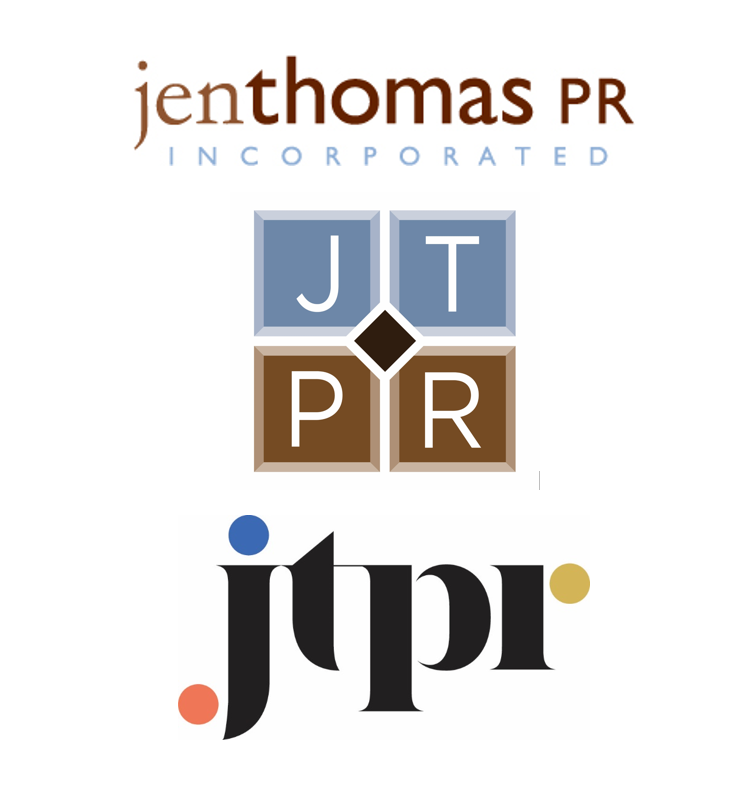 Sometimes marketing types talk about brands and identity like they're talking about alchemy. Or top-secret missile codes. Or Col. Sanders' seven herbs and spices.

We tend to think of it more plainly than that. A brand should simply be a reflection of an organization or product. And as that organization or product evolves, that brand and the way it is communicated – through a graphic identity, a tagline or whatever – should evolve, too.
That's why you're seeing a new logo for JTPR. We've evolved, and it's time for the way we present ourselves to evolve, too.
Of course, we started out as Jen Thomas PR, a one-woman show that quite simply got the job done.
We grew into JTPR, a two-JT firm that offered solid, clear-cut skills and expertise.
And now we think of ourselves a little differently. We still offer those same services, but we put an increasing emphasis on the power of the well-chosen word, straightforward counsel and the right action at the right time. It's what our clients say they expect from us … what we do best.
So now we describe ourselves like this: JTPR gets people talking about things worth talking about in order to move people to action. With expert counsel, the right words and hands-on execution, we help organizations reach the right audiences, say the right things and get the results they want.
This fits nicely with our business plan, which we sum up by saying, "Work with nice people, and have fun doing it."
When we discussed this vision of our business with our friend (and designer extraordinaire) Lindsey Hadley, she brought back a new logo for JTPR that we think captures wonderfully who we aspire to be: It's sturdy and solid, with a dash of color and whimsy. It gets the job done with a bit of flair and fun.
That might not be as impressive as alchemy, or as intriguing as missile codes, or as "spicy" as a secret chicken recipe. But it's who we are.